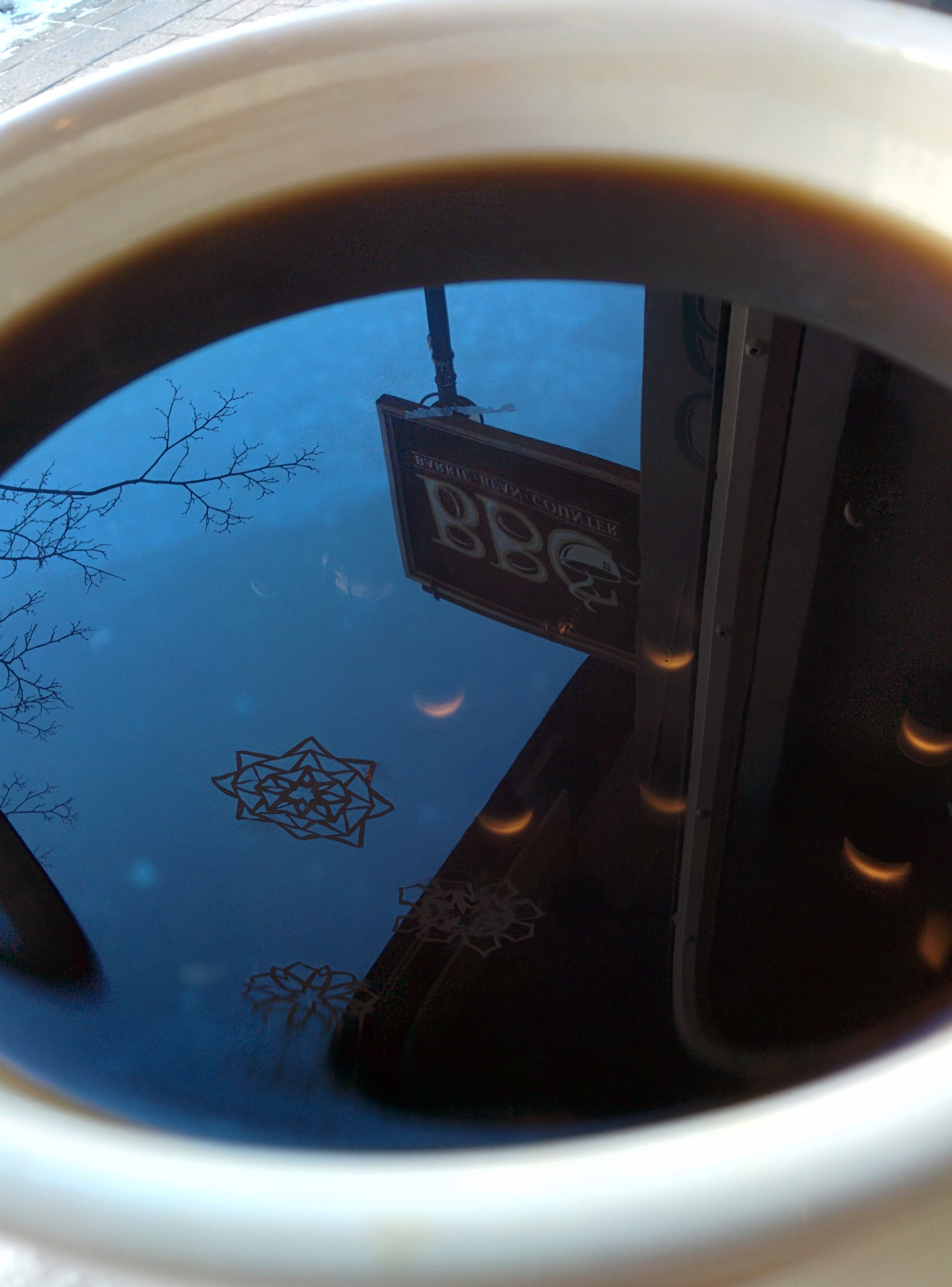 Small Things Shining Bright is the title track of my first album.
I usually write my chord progressions and fingerpicking first, and that is what happened here. A pattern in a slow three, a slow waltz, a sarabande in a suite of Baroque dances. I liked it and held it for a while.
The words were an experiment in paying attention, of noticing the textures of the morning sun, an open window, traffic noise, my partner sleeping, and the thought of coffee in the morning.
The theme of new love found in the Autumn forest of the third thirty of our lives. We can still flirt. We can still make love. We can still make coffee for each other in the morning.
You could say this is another facet of another earlier song, "Rendezvous of Fools". I like to think so.
The party scene devolves into a more suggestive conversation in the bridge; the timing changes into a gently more intense four - "How do you like your coffee?" - turns into making you breakfast in the morning.
I forget where the phrase, "Small Things Shining Bright" came from. It has to do with the all too common cliché "It's the little things that count". I played with it until the triteness disappeared. I remember performing this for the first time in a small cafe. The woman of the couple at the table next to the stage was in tears at the end. Another time, another concert, a gentleman came to me at the end and told me he had come out when he was 50. He and his wife divorced, and after a while he found the love of his life. They had been together for ten years. And he makes him coffee every morning.
Small things shining bright, indeed.