(photo credit: Andre Beneteau)
 Edward St Moritz is a Canadian singer-songwriter making his way in Collingwood, Ontario.
He writes about love, death, and the universe. 
And six-toed kitties.
He creates and performs lyrically driven songs in a post-alternative-folk way, fusing elements of Celtic sensibility, classical Old World influence, and gritty, poignant observation. Working with producer and recording artist Don Bray, in 2016 Ed finished his CD  "Small Things Shining Bright". He has recorded with producer Ray Dillard a second solo album, "A Bit Of Change", released in September 2020.
---
Land Acknowledgment
I live and work out of the town of Collingwood as a settler and a first-generation immigrant within the boundary of Treaty 18 region of 1818 which is the traditional territory of the Anishnaabek, Haudenosaunee, and Wendat-Wyandot-Wyandotte peoples. They were and are the land and story keepers for thousands of years.
I am grateful to be here to remember, acknowledge, and honour Indigenous history and culture and recognize the enduring presence of Indigenous peoples on this land.  I am committed to educate and decolonize myself in the spirit of reconciliation and to further understand and respect all First Nations, Métis, and Inuit People. 
Miigwech. 
(click on the graphic to find out more about the Truth and Reconciliation Commission)
---
So what happens when love remembered meets old flame?
Say, in Paris in a cafe on the left bank, at a table with wine and croissants and Gauloises
and a not-so-accidental ankle nudge?
A Rendezvous of Fools.
One of my favourite tracks from "Small Things Shining Bright". 
Thanks to Bruce Rumble, bass; Anna Atkinson, violin and accordion;
Ray Dillard, percussion; yours truly on guitar and vocals.
Rendezvous of Fools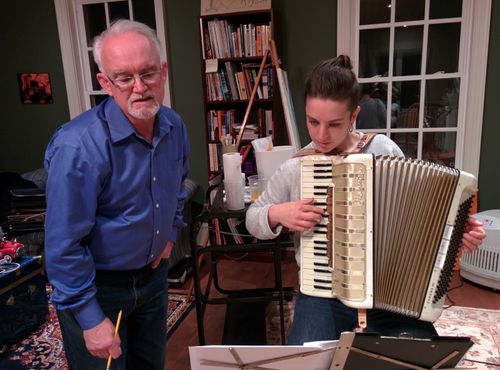 Latest News
 Check out my blog Here
---
---
---
December 1, 2021
I've been looking for this place for a while. Welcome to the new refurbished website! The last two years - especially the last year - have been hellish for me, for you, for the world. I offer this renewed space for you to look, listen, and let me know what you think. I'll be entering weekly bits of news, ongoing projects, songs from my albums (and some that aren't on them), philosophical ramblings, notes from the margins and such.
Once things open up a bit more, you'll find notices for events like house concerts and stage concerts.
In the meantime, create stuff, be safe, mask up, get jabbed, be well, and be kind.